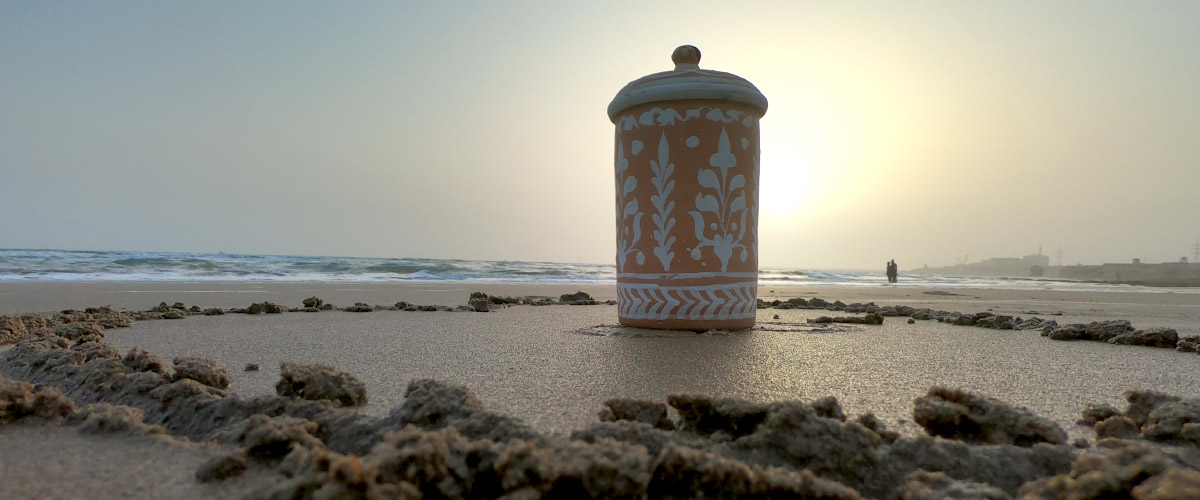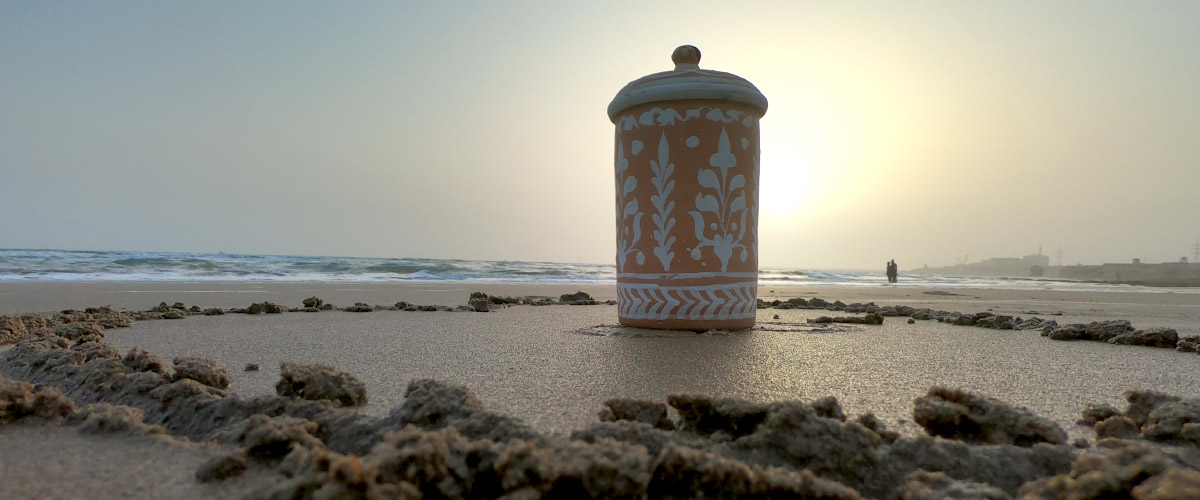 h1b
Experience the aesthetics and beauty of handicraft products made by Artisans of Pakistan from across villages and towns.
Blue pottery mugs header
Hunarmund is a social enterprise and an E-Market place where buyers and sellers meet to exchange and trade for services and products offered by sellers. The art and crafts of Pakistan is unique and the intricate designs and skills exhibited are originally handmade by women and male artists from both rural and urban regions. Handmade crafts undergo complex procedures combined with technical skills, effort and time that cannot be compared with industrial and machine made products.
Building a bridge in between Artisans and customers to deliver the best quality handmade products produced by Artisans across Pakistan where everyone gets a fair deal.
An art that cannot be replaced by a machine. The best handwork done by rural women of Pakistan belonging from different villages of Pakistan.
Natural dye block printing is a centuries old art of Sindh.
Rilli is a traditional art that is mostly made by rural women living in small towns and villages.
Traditional crafts is an ever green line of work, it is not limited to trends, fashion and what's in these days because it does not fade away. Pottery is mainly made in Multan, Punjab and Hala from Sindh.
Natural dye & Run off block print fabric | Handmade
Fairtrade is integral for the progress of the handicraft industry of Pakistan.
Zindagi Trust has collaborated with KFC Mitao Bhook to help…
Read More
Read about culture, art and handicrafts of Pakistan.
Zindagi Trust has collaborated with KFC Mitao Bhook to help...
Read More